Matale is a large regional city located at the heart of the island lies in a broad, fertile valley at an elevation of 364 m (1,194 ft) above sea level.It is the administrative capital of Matale District, Central Province, Sri Lanka, and is the largest town. It is 88 mi (142 kilometers) from Colombo and close to Kandy.Surrounding the city are the Knuckles Mountain Range, the foothills were called Wiltshire by the British.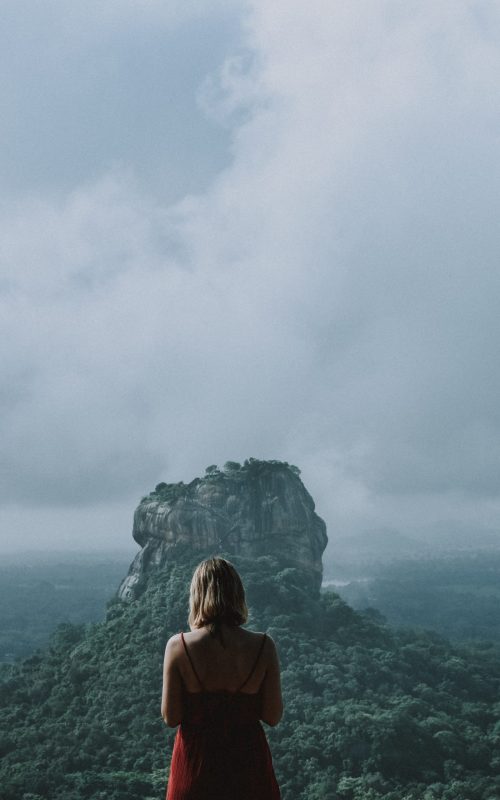 Sigiriya
Sigiriya is a magnificent rock fortress built in the 5th century A.D.  This majestic Citadel in the sky was the refuge of King Kasyapa who murdered his father and stole the throne from his elder brother - the rightful heir to the throne. Kasyapa built his fortress on this 182 meter high rock to protect himself from his enemies.
Pidurangala
Pidurangala Rock, located just 2.5 km north of it, comes in as a close second; possibly offering even more panoramic views than its counterpart! It is a hidden gem now slowly gaining popularity. Pidurangala Rock also lays claim to its own fascinating history. This is closely tied to that of the Lion Rock aka the Sigiriya Rock Fortress, and the king who made it his royal abode.
Knuckles Mountain Range
With an area spanning 155 sq km the trail passes lush greenery, splashing waterfalls and small villages along the trek. Some locations at this altitude offers breathtaking views of this wide landscape. 
Dambulla Cave Temple
The Dambulla Temple is located on a gigantic rock towering more than 160 m above the surrounding area. The Rock itself is more than 1.5 km around its base and summit is at 550 feet. The caves on this rock were the refuge of King Walagamba when he was in exile for 14 years. After his return to the throne in the 1st century BC, King Walagamba had this magnificent rock temple built at Dambulla.