Kalutara is located in southwest of Sri Lanka. The fishing and commercial center is located on the coast of the Kalu River. The locals produces ropes, baskets and other fibre-based products. In 1655, a Portuguese fort in Kalutara came to the Dutch without fire; the conquering Holland enlarged it later. The area also manufactures arrack (an alcoholic beverage distilled from malted mash and rice molasses) and mangosteen, a reddish brown fruit valued for its juicy and flavours.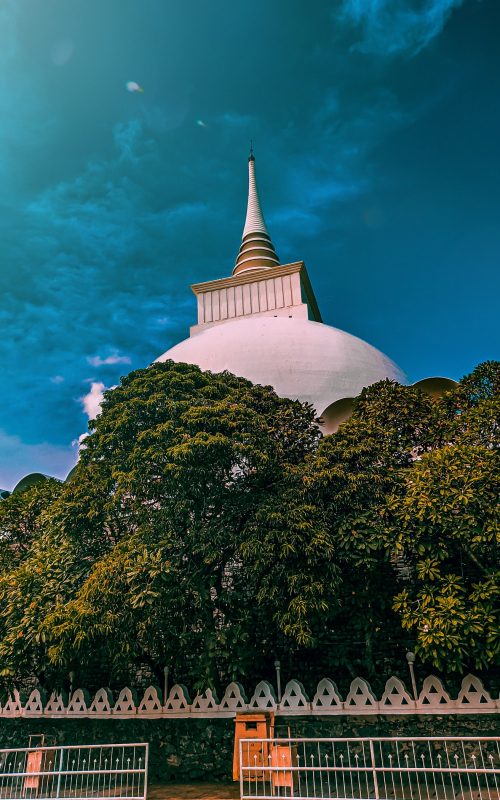 Richmond Castle
Richmond Castle, an ancient Edwardian mansion, is located in Kalutara countryside. The local Baron Don Arthur de Silva Wijesinghe Siriwardena had built it at the beginning of the 1900s. The 42 acre estate is currently open to the public on a hill 2 km from Kalutara town.
The Thudugala Ella Falls
The Thudugala Ella Falls is located in the estate of Thudugala in Thudugala, Sri Lanka, district of Kalutara. A old bungalow remains once owned by a British citizen. There is a natural swimming pool and a giant pus creeper (fer) surrounded by Ketala plants that extend over an area of one hectare.
Calido Beach
Calido Beach is one of those unique beaches on the south coast of the island, located near the Kalutara Bodhyaya, as it is not very close to the island's mainland. This is a small ribbon of land splitting the Kalu Ganga Estuary with the Indian Ocean that provides a beautiful landscape to the golden sandy beach.
Kalutara Bōdhi
It is believed that the Bōdhi tree in Kalutara has sprung up out of a sapling of the Jaya Sri Maha Bōdhi in the Anuradhapura area, the very "Bōdhi Tree" in Bihar in Madhya Pradesh, India. It is a very important sapling of the Bōdhi Tree. The Buddha attained enlightenment underneath this tree.