Welcome to everyone's favourite hill-country village and the place to ease off the travel accelerator with a few leisurely days resting in your choice of some of the country's best guesthouses. The views through Ella Gap are stunning, and on a clear night you can even spy the subtle glow of the Great Basses lighthouse on Sri Lanka's south coast. Don't be too laid-back though; definitely make time for easygoing walks through tea plantations to temples, waterfalls and viewpoints. After building up a hiking-inspired appetite, look forward to Sri Lanka's best home-cooked food and the minisplurge of an extended Ayurvedic treatment.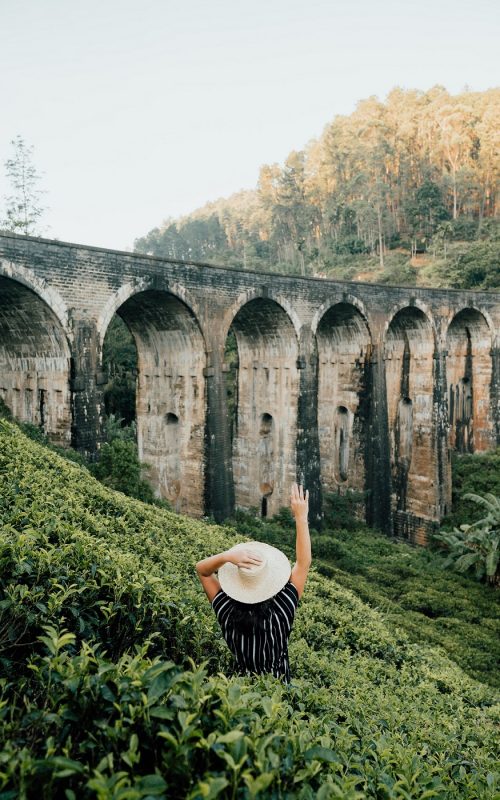 Dunhinda Falls
Dunhinda Falls is located in Badulla city, about 5 km away. It is 63 metres high and is considered to be one of Sri Lanka's most stunning waterfalls. The falls gets its name dew to spray the smoky dew drops and is also known as the "Bridal Fall" since a bridal veil represents the form of the waterfall.
Lipton's Seat
One of the most impressive viewpoints in Sri Lanka is The Lipton's Seat lookout. From here, the Scottish tea baron Sir Thomas Lipton used to survey his expanding empire, and today it is said that you can see no less than seven separate provinces across emerald hills and tea estates.
Mahiyangana Raja Maha Vihara
Mahiyangana Raja Maha Vihara is an ancient Buddhist temple in Mahiyangana, Sri Lanka. It is believed to be the site of Gautama Buddha's first visit to the country, and is one of the Solosmasthana, the 16 sacred religious locations in Sri Lanka. Currently this temple has been declared as one of archaeological site in Sri Lanka.
Ella
The area has a rich bio-diversity, dense with numerous varieties of flora and fauna. Ella is surrounded by hills covered with cloud forests and tea plantations. The town has a cooler climate than surrounding lowlands, due to its elevation. The Ella Gap allows views across the southern plains of Sri Lanka. On a sunny morning, you can even see the glow from the lighthouses along the southern coast.