Monaragala is a town located in Monaragala District, Uva Province, Sri Lanka. It is the largest town in Monaragala District [citation needed] and is located 57.3 km (35.6 mi) southeast of Badulla, the capital city of Uva Province. Monaragala is situated about 151 m (495 ft) above sea level on the Colombo-Batticaloa main road.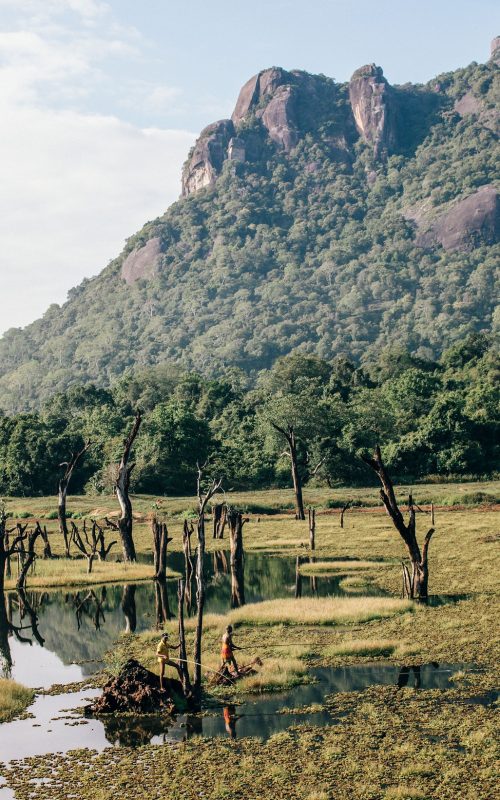 Buduruwagala
Beautiful, 1000-year-old, rock-cut Buddha figures from Buduruwagala are the biggest attraction in the region. The gigantic standing Buddha (15m, the tallest on the island) still bears traces of his original stucco dress, and a long streak of orange indicates that it was once brightly painted. It's surrounded by small carved figures.
Gal Oya National Park
Gal Oya National Park is one of those places. Lying in the south east of Sri Lanka just west of Ampara, Gal Oya National Park has evolved naturally, untouched by the hand of man for countless centuries. Gal Oya National Park is one of the best places in the world to witness the Asian elephant living peacefully in its natural habitat. 
Biso Pokuna
This features the attractive sluice gate, the ponds, the moats, the ramparts and the residences of the palace which were considered to be the regional princess Sugala Devi, courting again in the direction of the 12th century.The pool of the princess within the palace back garden is a person of the masterpieces of historical Sinhala architecture.
Kiri Vehera
Kataragama Kiri Vehera is one of the most revered places of pilgrimage and an important place of worship for Sri Lankan Buddhists who visit in total devotion and hope for the blessings of God Kataragama, who is believed to be the guardian of Buddhism.