Kurunegala has the third highest population of the 25 districts with 1.58 million of which 91.2% are Buddhists(census 2012). It is 93 km from Colombo and has direct roads to Kandy 42 kms, Puttalam 87 kms, Dambulla 55 kms and Negombo 72 kms. Sathkorale had been inhabited from the earliest times as proved by Pre-Christian rock inscriptions in many parts of the district. The people were engaged in paddy cultivation and the largest number of small irrigation tanks are found here. Coconut is another important crop and Kurunegala is one apex of the coconut triangle. Sathkorale came into prominence in the 12th to 14th centuries as 4 capitals were located here. Parakramabahu ruled as sub king at Panduwasnuwara in Dakkinadesa before ascending the throne at Polonnaruwa in 1153. The world's first peace treaty between him and king Gajabahu II of Polonnaruwa carved on a rock can be seen near Gokarella, about 15 km from Kurunegala.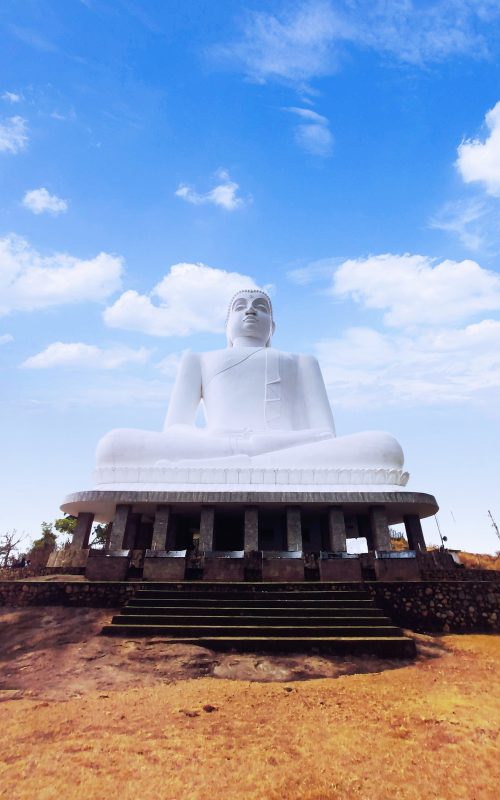 Yapahuwa
Yapahuwa was the capital of the country in the early 13th century, and it housed the Buddha's Sacred Tooth Relic for 11 years. King Bhuvanekabhu I, the son of King Parakramabahu, who at that time ruled Dambadeniya, was stationed in Yapahuwa to protect the land from the invaders; built a palace and a temple.
Athugala Viharaya
This statue is located on the Ethagala rock(height 1100 feet) in the heart of Kurunegala City, traditionally called Sathkorale. The city is encircled by a series of rocks namely Athagala, Ibbagala, Andagala, Kuruminiyagala etc., the most prominent being Athagala, this rock bearing a resemblance to a majestic elephant, hence the names Athagala or Hasthisailapura.
Rambadagalla Viharaya
Rambadagalla Viharaya is a Buddhist temple located in the village of Rambadagalla in Kurunegala District, Sri Lanka. Presently, the temple has become an attractive place among the visitors due to the recently constructed gigantic rock-hewn Buddha statue known as Rambadagalla Buddha. This statue is believed to be one of the largest rock-cut sitting Buddha statues in the world.
Ridi Viharaya
The shrine of Ridi Vihare has its beginnings in a series of cave dwellings on the rocky hillside. In the early days of Buddhism these were once inhabited by meditating monks. Numerous Brahmi inscriptions record the donation of caves for the use of the Sangha and at one time there were thought to be nearly 500 priests residing in the caves on the hillside.