The Southern port city of Galle is located 115 km away from Colombo. Galle is a town rich in history and was the centre of Dutch rule in the 17th century. The majestic Galle Fort bears ample testimony to that fact and Galle is in fact one of the best-preserved colonial-era cities in Southeast Asia, and has even been declared a World Heritage City. Some of the other popular attractions in Galle include the Dutch Museum, Groote Kerk (Great Church) and the National Maritime Museum.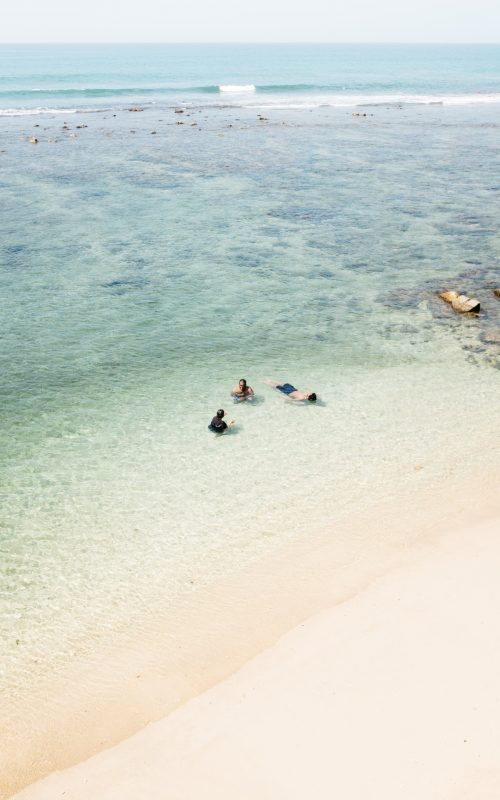 Galle Dutch Fort
Galle Fort or Dutch Fort was built on the southwestern coast of Sri Lanka in 1588 at the Bay of Galle. The fortified town in Asia is built by Europeans in the mix of European and southern asian architectural styles with fourteen bastions, still the best preserved and best-known example. In 1988, under the name of the Old City of Galle and its Fort, the Galle Dutch Fort was declared a World Heritage Site by UNESCO.
Jungle Beach
To reach this beautiful beach, you have to take a walk through the Rumassala jungle, but you will consider it worth. The beach has a lovely, untouched, serene view and is ideal for swimming in calm water. You could see some beautiful fish and sea creatures and is a  peaceful and quiet beach with a nice break from the crowded beaches. 
The Peace Pagoda
The peace pagoda on Rumasalla Hill was built with the help of Japan's monks and is one of Sri Lanka's three Buddhist stupas. Stupas are monuments which serve for people of all nationalities and religions as beacons of peace, as exemplified by the clean, rounded conception of Unawatuna Pagoda.   Steps leading to the footpath surrounding the shrine with a view of the jungle and bay of 360 degrees.
The National Galle Museum
The National Galle Museum is located in Galle Fort's oldest building in the Dutch fort, built in 1656. This museum was opened and developed by the Department of National Museums in order to inform the public about the traditional cultural heritage of Southern Sri Lanka on 31 March 1986. Galle National Museum exhibits a wide range of archaeology and anthropology inherited from the south.